The colonists all report seeing the same thing—Santa Claus.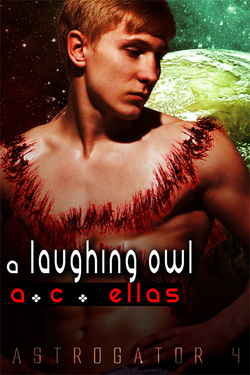 Excerpt:

Admiral Becher set the black case on the table. "Before you open this, hear me out." When Cai nodded, the admiral continued, "We're sending you to Brahe in the Tycho system. Something odd is going on there and we need you to investigate. There are reports of anomalies—floating islands, visual hallucinations, that sort of thing."

"We aren't equipped for planetary action," Cai pointed out. "I could maybe land in a large enough body of water, but I'm designed to withstand vacuum, not pressure."

"We'll be sending a pair of scouts along with you for planetary reconnaissance," Admiral Becher explained. "We are also sending a scientific team to supplement your crew. They will be under your orders, Captain, but are not military personnel and won't participate in drills or battle. They'll arrive in the scouts."

"Understood," Nick said, wondering why something this cut and dried needed an admiral and a senator to explain it to them.

"What is the nature of these hallucinations you mentioned?" Cai asked. "Will our crew be affected by whatever is causing them? Are there environmental precautions we need to take?"

"That's…why we're here." Admiral Becher shifted uncomfortably in his chair and cast a glance at the senator.

"The hallucinations, if that's what they really are, appear harmless. The colonists all report seeing the same things, which never approaches too closely and never offers any form of aggression," said Emphali. "We aren't sure what causes it, that's what we need you and the scientists to find out."

"Could it be an alien species?" Nick asked. "Brahe wasn't terraformed, if I recall correctly."

Both the senator and the admiral stared at him for a moment. Becher broke the silence, "That would be a possibility, except the colonists are all reporting seeing something that eliminates that from consideration."

"What are they seeing?" Cai asked again.

With a face flushed almost scarlet, Emphali said, "Santa."

"Come again?" Nick requested. "Santa, as in the Santa, of Christmas renown?"

"Yes." Emphali now looked like he'd swallowed a live toad.