It is always better to have dragons, especially when the enemy does not.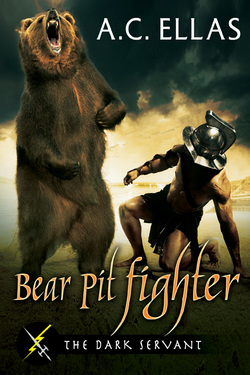 From the front of the column, Virien announced, "We will reach the city tonight if it kills everyone but me."

"Unfortunately, I think we will reach town by late afternoon at our current pace," said Rak conversationally.

"Excellent," Virien snapped. He sawed the bit in his horse's mouth unnecessarily. The horse bucked, but Virien hung on grimly. He obviously had practice at staying on a bronco, and Rak suspected that his horses tried to buck him off a lot.

Rak pondered this sight. "Does he tack himself on with glue?"

"Sheer mass," Jisten whispered.

Rak's lips twitched with a suppressed laugh, but when Virien glared at him, he said sagely, "Perhaps if master was nicer to the horse, the horse would be nicer to him."

"Nice to a horse? Have you lost what little wits you had?"

"Assuming that, like most men, master is a mix of good and evil, then you must be using up your goodness on something, so why not on your horse? You certainly spare none for us humans."

"You are not human," Virien replied. "I certainly waste nothing but my seed on you."

"True," Rak mused. "So by my own logic, you ought to be nicer to me. Since you are not, my logic must be flawed and you must be close to pure evil."

"Good, evil, you prattle on like a child," Virien said with a sniff. "I'm beyond that. It's about power. Who has it, who doesn't."

"Ah, here he goes with that tired, old nihilist philosophy again," Rak fake moaned. "I am more an existentialist myself. What is, is. Depending on the definition of is."

"Lord Virien," begged Issarn, "Please, for the love of the gods, never ever debate philosophy with a priest."

"Or we will all be bored to death," Napiet finished.

Rak started philosophizing about the nature of the soul. And this time, Jisten couldn't distract him with sex. All the guards gave various moans and groans. The guards got a thorough education into the five things that make up a living being and how they related to the elements of earth, air, water, fire and spirit. He continued to drone on until most of the men were almost in a coma and the outskirts of the city were in sight.