Sometimes, the bait fights back.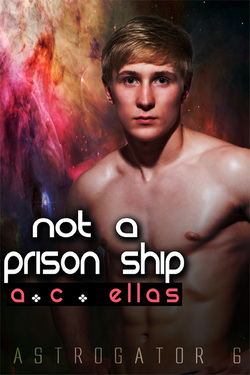 Cai was in full disguise down to patches on his hull and a fake ID stenciled on. He was no longer Laughing Owl but the tramp freighter Rumpleteazer. "But where's Mungojerrie?" he'd asked, only to get a blank stare from the junior-grade flunky telling them about the details of this mission—for security reasons, they'd been briefed in person after leaving Hevetich Orbit Control. At least Nick had laughed.

As they approached the mining station, Nick opened a channel and said, "This is Rumpleteazer, outbound from Tau-Ceti with fresh food and medical supplies. Requesting docking berth for trade."

Cai scanned the station again. It appeared to be an ordinary mining platform. The miners were independent workers, each with their own gear and method for knocking asteroids out of the field into their nets. They went months between trader visits and, as a result, had plenty of hard credit and nowhere to spend it. They eagerly assigned Cai a berth and magnanimously waived the docking fee.

The inside of his ship was as scruffy as the outside with exposed wiring and dirt on the bulkhead. Frankly, Cai thought they were taking verisimilitude too far, from the produce and sundries stuffed into his holds to the patched singlesuits and leather jackets the crew was sporting. Nick hadn't shaved in three days and was looking downright disreputable. Cai docked them smoothly, however, then turned over the helm to the crew.

Their precautions turned out to be well founded. Two of the station officials came aboard and gave him a thorough looking over during the obligatory tour before settling in the captain's office to talk terms for the upcoming trades. Neither man seemed to think there was anything unusual about the ship. They were quick to partake of the alcohol Nick offered them by way of refreshments as they cracked knuckles and got down to the business of trading.

Bored, Cai exited the Chamber and padded into his bedroom. Ships such as the one he was pretending to be weren't that uncommon. Astrogators who lacked the talent to command anything larger, who stayed on the same ship they were first commissioned with, often ended up like this, in the back of beyond with a patched hull because the company which owned that hull couldn't afford proper repairs. Not every Astrogator-flown ship was the elegant cruise liner of the holos, and if Cai was an example of one end of the Astrogation spectrum, a tramp freighter's Gator was an example of the other end. They should have given me a fake name to go with the fake ID, Cai realized.