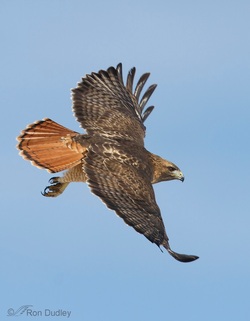 To start off my new blog, I thought I'd talk about the picture I'd selected for my header on this page. It's a red-tailed hawk, one of my favorite birds. As a young lady growing up in the deserts of the Southwest, I often watched this hawk serenely circling on thermal drafts. The bird is a beautiful work of nature, supremely adapted to its environment and its role as a top predator. Indeed, when this bird flies in search of prey, all small animals be warned--the red-tailed hawk isn't a specialist that only eats one thing, but an opportunist that might dine on bat one day, rabbit another day, and a pampered pet the day after.

That last one causes trouble, of course. But from the point of view of a naturalist, which I pretty much am, we humans and our house pets are invasive species. We are the ones who don't belong. It's not right or fair that we attack the hawk or coyote for doing what is natural to them when we are the ones who have invaded their territories, not the other way around.

To me, seeing a red-tailed hawk in the air remains a special moment full of a certain kind of magic. It also reminds me that the place I live might be a major city, but the natural desert remains, just under the surface, ready to emerge once conditions permit.

What do you think? Is there an animal you especially equate with home?