The Hybrid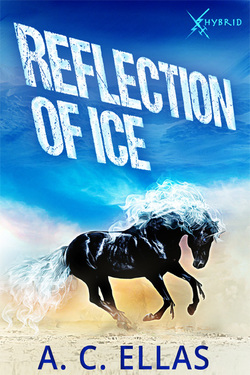 Reflection-of-Ice is a vranyxi with a problem: she's old enough to take a mate, but she doesn't like any of the bachelor vranyxia she's met. So, she runs away before the Gathering begins.
Hiding out on the Okyran plateau, she meets a stallion like none she's seen before.
Read Excerpt
---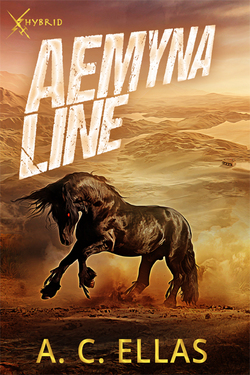 Dynami is a war steed trained to the highest standards of the brotherhood of dark servants of the Lord of Night. His purpose in life is to fight the monstrous creatures of the Goddess of Chaos, the enemy of all things that live and enjoy free will.
His rider is a young priest determined to do his part in the war, but most Strazi die young. Dynami swears that they'll be different, that they'll beat the odds stacked against them.
Dynami comes under scrutiny from the Thezi high priest, who senses there's something different about him, but
different
in A'filozenoi is rarely a benefit.
With war and chaos all about, will Dynami stay true to himself or will the cold hands of death cause him to fall prey to despair?
Read Excerpt
---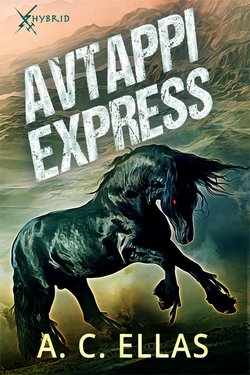 Exhausted from war, grieving the loss of his first rider, Dynami returns to Okyro uncertain what the future might hold. He gains a new rider, and under S'Yrinim's steady hand, he heals and learns to enjoy life once more.
But life can be as dangerous in the courier service as it is on the Line, and not everyone will be as accepting of a hybrid as S'Yrinim is. Dynami is forced to choose between peace and duty, and his life may hang in the balance.
Read Excerpt
---