The Rovani Chronicles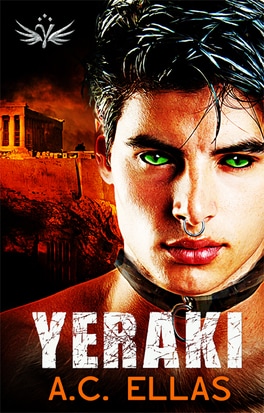 George Tavlakis is a carefree musician living free of all commitments in the heart of eternal Athens. His life changes abruptly when his mother passes away. Her will requires him to keep a slave in his home for a full year or he won't see a single drachma of his inheritance. He never even had a pet growing up, what does he know about caring for a created race like the Rovania?
Yeraki is tired. Granted, humans created his race. Granted, the Rovania have no rights under the law. But why must humans always be so cruel? And why on earth did the only human who was ever kind to him force this ridiculous arrangement on her son? Yeri has little confidence in his new master's ability to manage, especially after he sees George's bachelor pad.
At first glance, the pair has nothing in common, nothing to bond them outside of the legal relationship of master and slave. But music is a sweet mistress, and she has them both... If they can discover each other.
Read Excerpt
---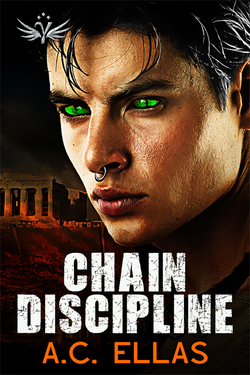 Musician George Tavlakis has owned the Rovani slave Yeraki for a month now. George believes that chaining Yeri will stifle his creativity. Everyone else believes that not chaining Yeri will result in a wild, dangerous and disobedient slave. It seems to George that the warnings are prophetic after Yeri mortally insults a dangerous man, placing not only his life in danger, but George's, too. When Yeri then dares to question his decisions, George wonders if he'll be forced to chain Yeri for the slave's own good or if he's just overreacting to having his will thwarted.
To chain or not to chain is the question that occupies George's thoughts as he tries to survive the danger his slave has unwittingly placed him in.
Read Excerpt
---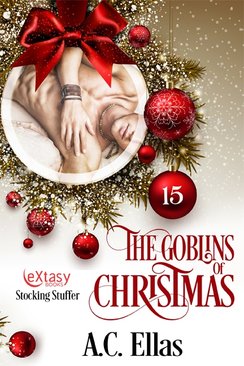 It's Christmas time in Athens, and when George discovers that his Rovani partner, Yeraki, has never celebrated the holiday, he and the rest of their taverna band gleefully fill Yeri in on the mythology surrounding the Christmas goblins who wreak havoc in any house that isn't blessed.
Yeri announces that he's going to catch these goblins, and the hilarity ensues as the goblins unleash twelve nights of pranks and practical jokes on them. Life may never be the same for the pair, assuming their sanity survives what's coming.
Read Excerpt
---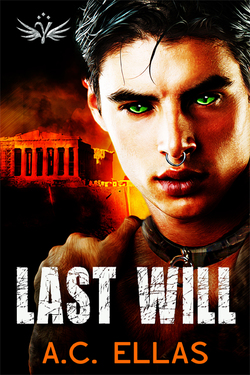 George Tavlakis has taken care of Yeraki for a year. In that time, they've become friends, musical partners and lovers. Although George and Yeri meet the requirements of his mother's will, trouble is brewing from another source.
Anita Von Shulte blames Yeraki for the death of her son. She sues George with the goal of forcing him to have Yeri euthanized. As the courtroom experts argue that male Rovania are dangerous creatures, all hope for the bright future George dreams of seems lost.
Help arrives from the most unlikely of places, but will it be enough to sway a court that is biased against Lineage slaves?
Read Excerpt
---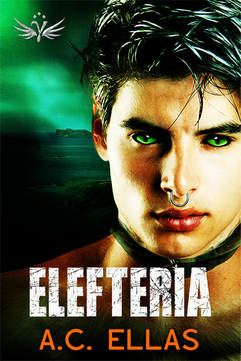 George Tavlakis is attending college part time so that his Rovani, Yeraki, can actually earn a degree (in music, of course, but also in physics). They meet a girl who isn't after fame and fortune and unexpectedly fall in love with her. George proposes—with Yeraki's urging—and a traditional Greek wedding ensues.
---